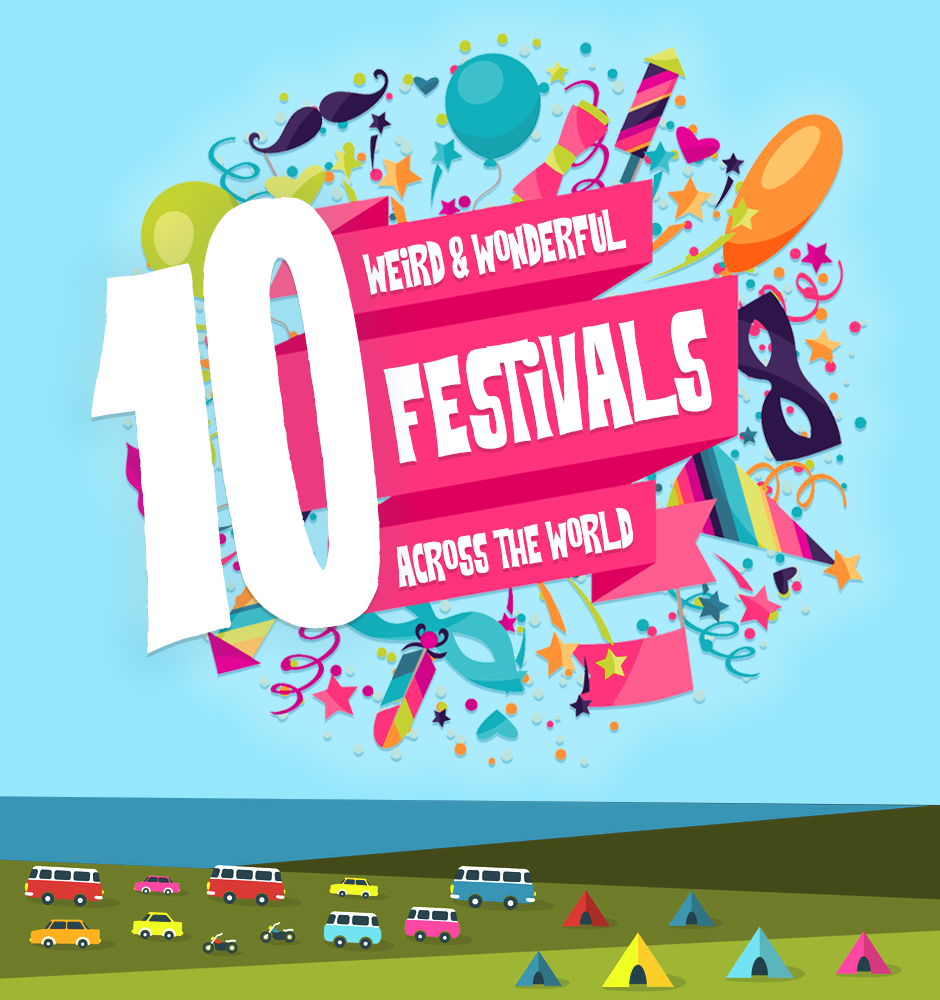 From the biggest festivals in the world including Glastonbury and Coachella to the weird and wonderful, lesser known festivals such as a cheese festival that involves a cheese rolling event. There's a festival for everything and we've delved deep across the globe to bring you the most weird and wonderful festivals that bring in thousands every year.

With the help of our personalised lanyards and customisable event passes, you can show off your unique event to the world, however big it is. Are you holding your own festival or event and in need of customised event passes or lanyards? Get in touch with our team today and discover all the possibilities and how our lanyards can help you promote your event to those who matter the most to you.

Glastonbury
As the largest greenfield music and performing arts festival in the world, Glastonbury brings together all the best aspects of a festival into one. Think of it as visiting another country, this vibrant festival comes around every year or so and brings with it thousands and thousand of people, all from different backgrounds.

Experience the best weekend of your year or even lifetime by attending Glastonbury festival and you'll discover a whole new world filled with people of different nationalities, faiths, lifestyles and musical taste.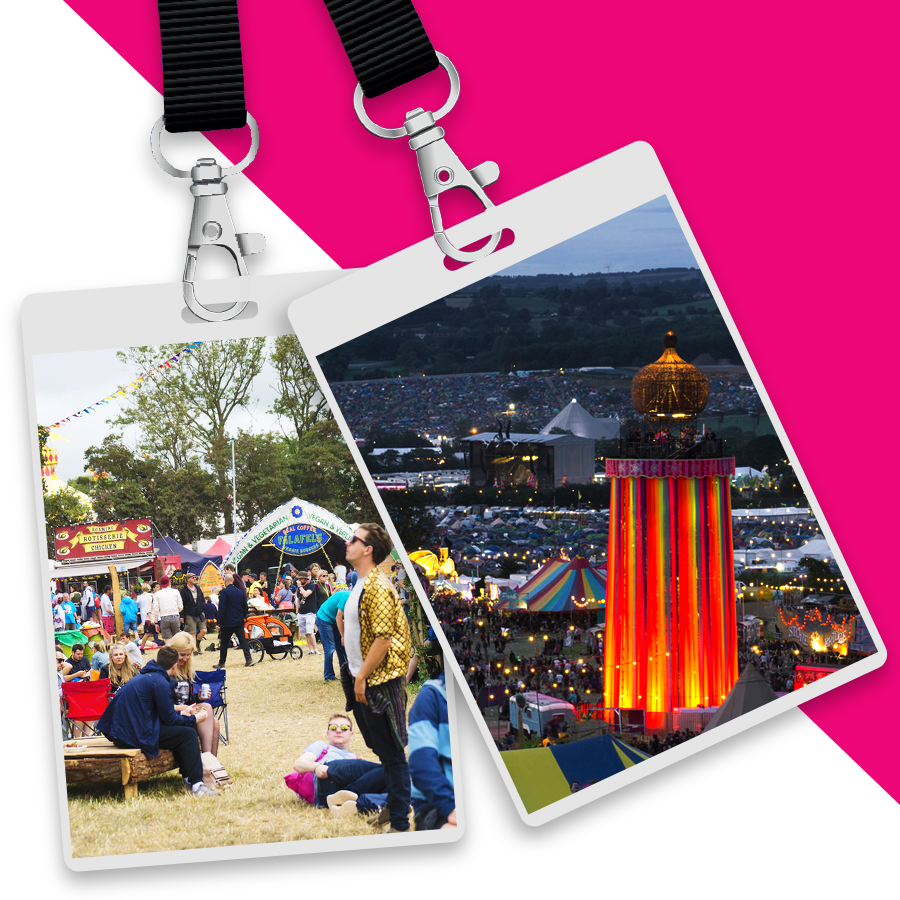 The festival organisers put together this event for people to let loose and forget all instructions. The goal is to enjoy it, from the variety of stages with different genres of music to the less noisy fields that encourage you to have unique experiences. There really is something for everyone across the 900 acres of land, but be prepared to sit for hours trying to get tickets as it's the most in demand festival across the globe. If you're lucky enough to get tickets, you're in for the best weekend of your life.

Golden Retriever Festival
Love dogs? Then you'll love this festival that takes place in Scotland. This golden gathering of over 350 golden retrievers is put together to break the record for the most dogs of that breed in one place. It's stated in the event details that the Scottish Highlands estate is where the very first golden retrievers were bred.

The event was also organised to honour the 150th anniversary of the breed and the members of the Golden Retriever Club of Scotland (GRCS) brought their four legged friends to the same spot and appealed to dog lovers across the globe with the furry frenzy that ensued.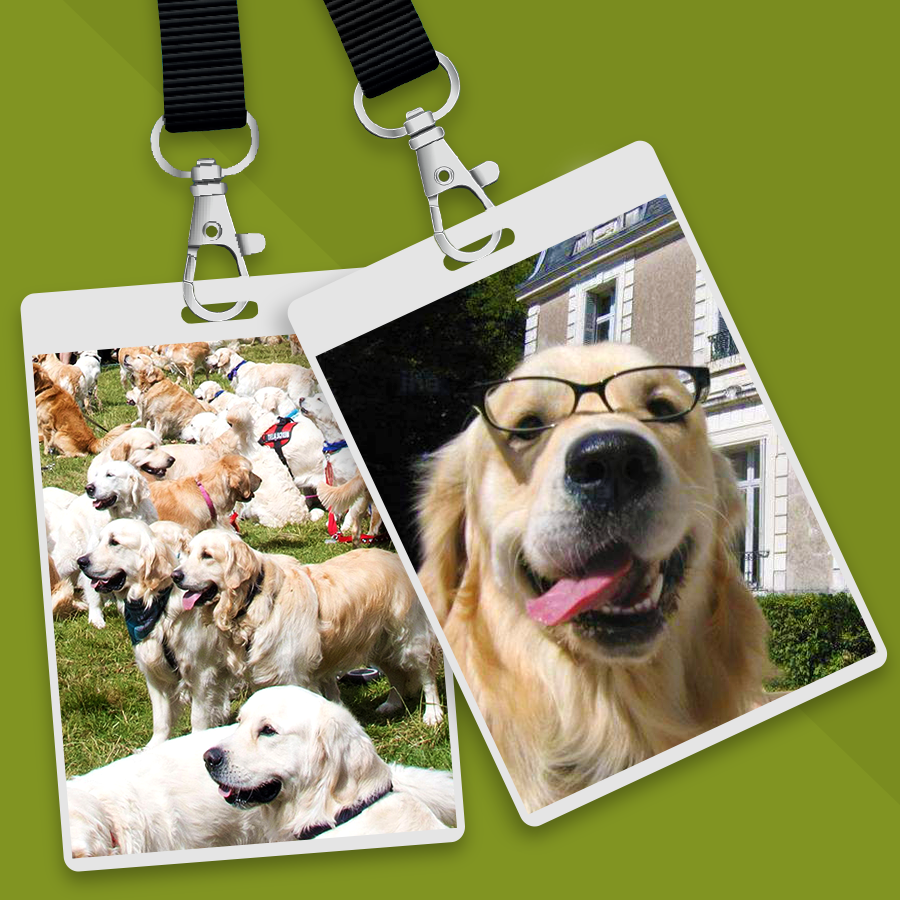 The event took the record for the most golden retrievers in once place, coming in at a huge 361. Beating the previous record of 188, also held by the GRCS.

La Tomatina
The ever popular food fight festival that takes place on the last Wednesday of August each year in Bunol, close to Valencia, is taking place on the 28th August in 2019 and is set to be the messiest yet.

The usual population of the small town is around 9,000, whereas with the rise of La Tomatina the amount rises to upwards of 40,000. However, after the release of official ticketing in 2013, only 20,000 people are lucky enough to join the big food fight.
Trucks come into the centre of the town at around 11am and the food flinging should officially begin once someone has climbed the two story high, greased up wooden pole to reach the coveted ham place at the peak. However, this can take a long time and usually the water cannons are fired to signal the beginning of the fight. After one hour, the event ends and the streets (and people) are cleaned and free to go about their day. If you're looking to attend, be sure to read the rules and get your ticket as it's sure to be a sell out once again.

World Toe Wrestling Championships
Believe you've got what it takes to become the world toe wrestling champion? If you're the owner of some extraordinarily strong toes, you might be in luck.

With a likeness to arm wrestling, toe wrestling involves two people locking their bare feet together with their toes in an attempt to pin the other's foot down. While it may not seem like a challenging duel, it can get quite rough. Bruises and even broken toes have been the result of World Toe Wrestling Championships.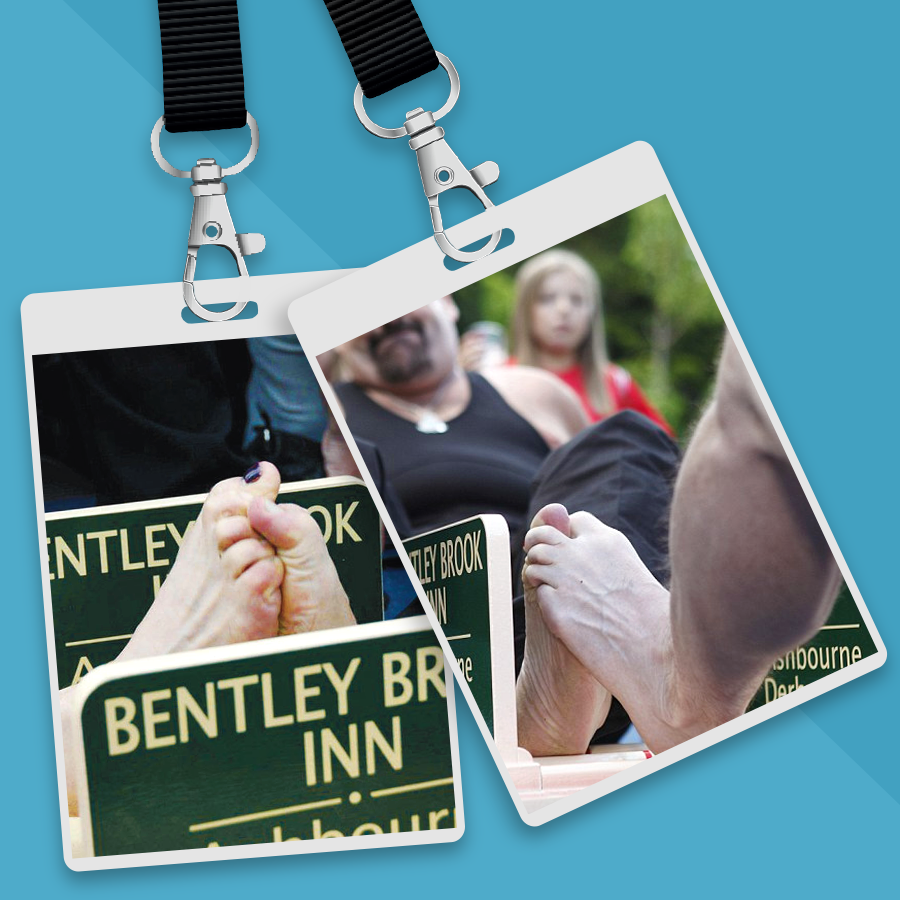 The event consists of three rounds played with the right foot, followed by the left and then the right again. The competition is split into a men's event and a women's Toe Wrestling Championship. If you're looking to get involved, get involved with the World Toe Wrestling Championships at the Bentley Brook Inn in Fenny Bentley, nearby to Ashbourne, Derbyshire.

SXSW
The South by Southwest (SXSW) Conference & Festivals look to bring together film, music and interactive industries for a celebration of creativeness and professional growth. SXSW is the leading destination for discovery in all of these industries and more.

It began in 1987 and was a way of helping creatives achieve their aspirations and goals. The convergence of interactive, music and film industries throughout conferences and festivals makes it a must attend for any creative people.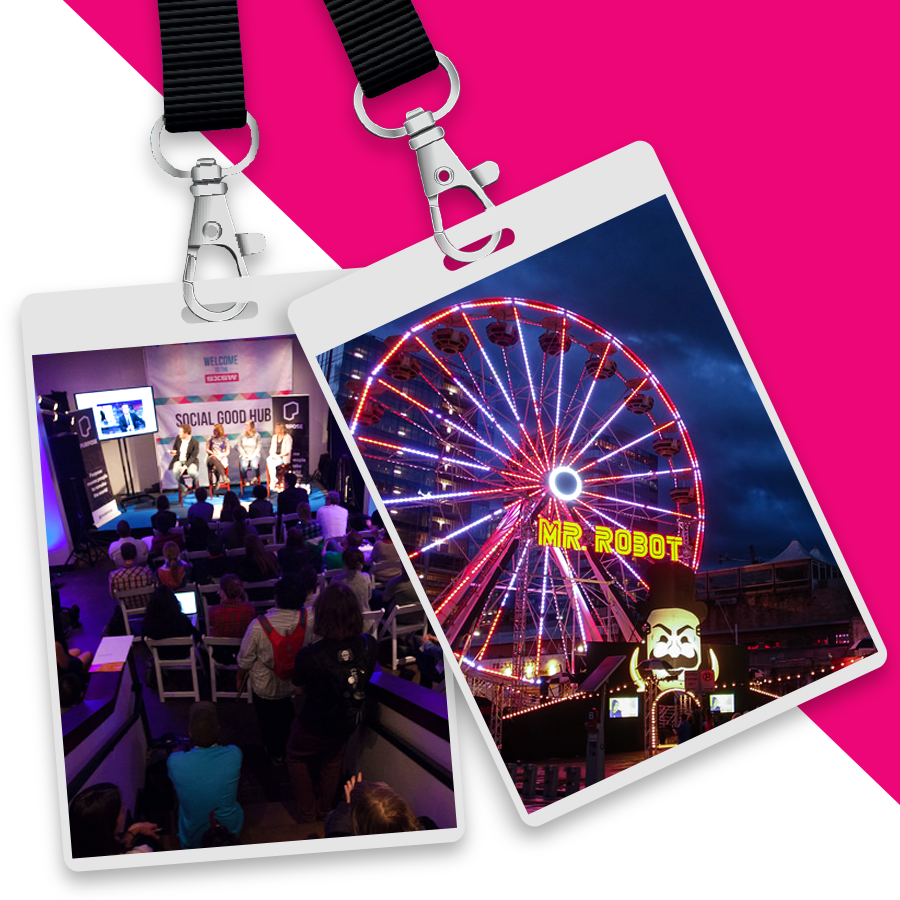 The event features sessions, showcases, exhibition, screening and networking opportunities galore for those in attendance. They provide an environment for diverse people and topics to create and discover unexpected possibilities as well as opportunities.

Boryeong Mud Festival
This annual summer festival in Boryeong takes mud from the Boryeong mud flats and dumps it onto the beach area. It then becomes the ëMud Experience Land' and people come together to get as messy as possible. The mud is considered to be rich in minerals and used to manufacture many cosmetics because of its characteristics.

Having started in 1998, the Boryeong Mud Festival features a mud pool, mudslide, mud prison and mud skiing competitions. On the beach there was also a stage built for attractions, live music and competitions. The event runs for two weeks but the most famous part is the final weekend.

Burning Man
This community more so than festival, is a temporary city that is based on 10 practical principles.

There's no booked acts or entertainment provided, whatever happens at Burning Man is up to those who attend.

There's also no corporate sponsorship and you're attending a 'decommodified' space that takes in to account who you are and not what you have.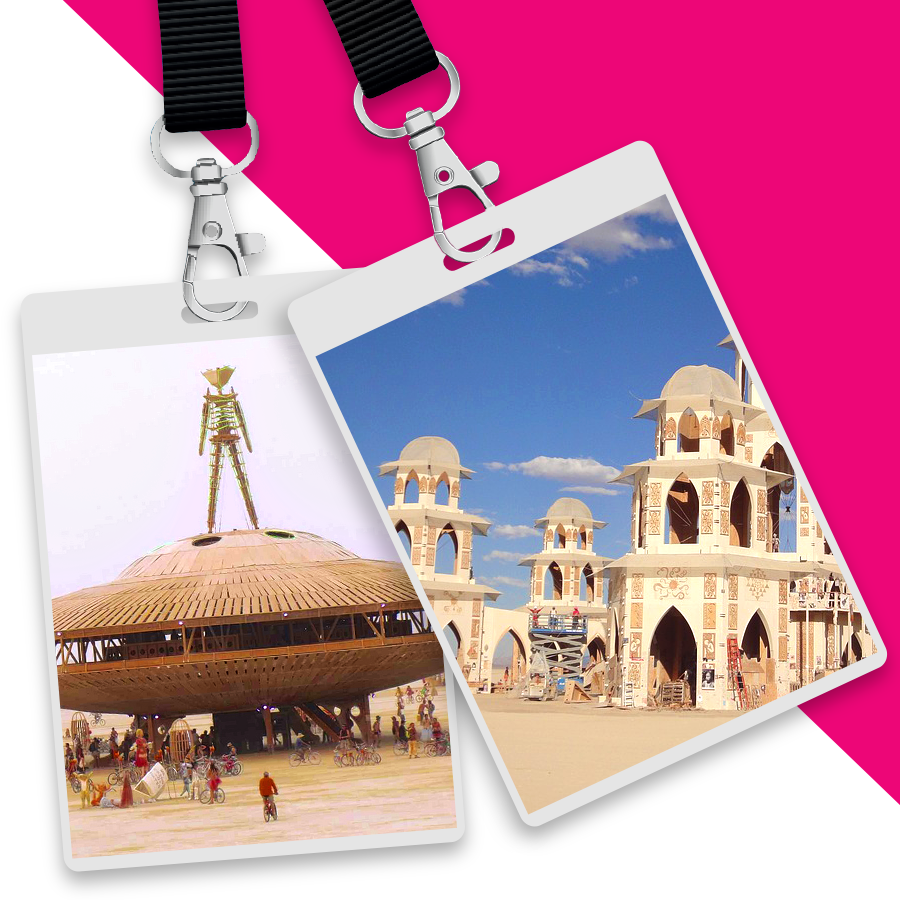 All people who attend are expected to work together, be collaborative, be inclusive, creative, connective and most importantly, clean up after yourself. There's even an event survival guide that lets you know everything that's important in order to survive and thrive. It's best to read up and be prepared, but more importantly, enjoy the event.

Songkran Festival
Songkran is a festival that takes place in April and is the most famous festival in Thailand. It's an important event during the Buddhist calendar and it marks the beginning of the traditional Thai New Year. Water is a very important element of Songkran and throwing water has become a huge part of the celebrations that take place every year.

If you do choose to visit Thailand during this period then expect to get splashed! Crowds of people walk around soaking each other with buckets of water and water pistols.
It's a massively important event for Thai people however tourists and visitors are also able to get involved. Many visitors to Thailand actually plan their holidays around this event in order to get in and amongst the festivities. You'll have lots of fun but you will ultimately be left soaked at the end of it all.

Tunarama
The event began in 1979 when a couple of locals from the Tunarama Committee decided the festival required something that would make it completely unique. A spectacle that could be enjoyed by anyone and that linked well with Port Lincoln's already famous Tuna Fishing industry, enter the Tuna Toss.

Since then the event has grown and grown with both male and female events, centred around throwing a tuna as far as possible. However, while the fish that used to be thrown were never intended for consumption, the decision was made a few years ago to replace the fish with a rubber version.
The record for the male event stands from 1998, measuring in at a whopping 37.23m in distance. The female record was thrown in 2002 by Brooke Krueger at a distance of 21.25m.

Our Personal Favourite: Car Fest
Filled with cars, music, food and lots of camping, Car Fest takes place both in the North and South during 2019 to give those car enthusiasts their fix. This event was founded by radio presenter and former Top Gear host, Chris Evans back in 2012 and looks to raise money for Children in Need.

As well as the above entertainment, there's also track shows, celebrity chefs, driving experiences and a steam fair as well as a fundraising family fun run and last but not least, a carnival fancy dress parade.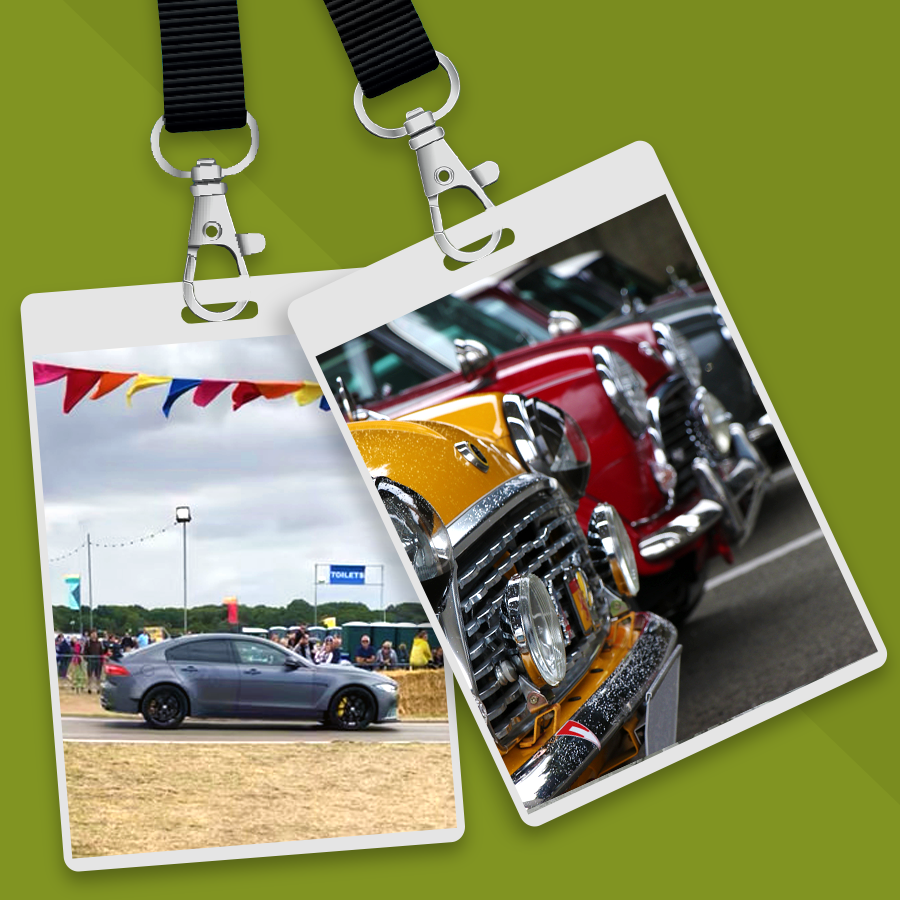 This festival is extremely popular and both events in Cheshire and Hampshire sell out to crowds that are all more than willing to help out the good cause behind it all. Show off your support for UK children's charities by attending Car Fest this year.

Hosting your own event or festival? What better way to show it off than with customised lanyards and event passes. Impress your attendees and market the event with a personalised lanyard or event pass. There's no doubt that you'll have attended a festival or event in the past and picked up a lanyard or event pass, do you still have it? Most people tend to keep hold of these momentos to remind them of the event, especially big events such as Glastonbury and SXSW.

Leave a long lasting memory in your attendees with a custom lanyard from The Plastic Card People and increase the chances of them returning in the future. With our help and our expertise in plastic card printing we can make your event or festival a huge success, from the very start, right up until the end.