Here at The Plastic Card People, we have a wide range of cards that can suit your needs. Whether you are looking for membership cards, business cards, or loyalty cards, we have a larger range of plastic cards to choose from. However, if you are looking for a greener alternative to plastic cards, we have a fabulous new range of Eco Cards.

Here is all the information that you need to know about our new card range.

What are
Eco Cards?
Eco Cards are more environmentally friendly alternatives to plastic cards. The Plastic Card People have a wide range of fantastic new eco cards to choose from that are...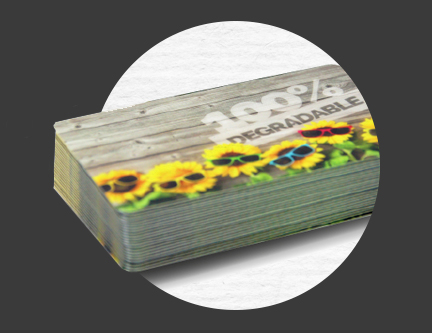 100% Degradable

100% degradable plastic cards are beneficial for companies with an ISO14000 compliance to better help them protect the environment. These cards are the perfect alternative to plastic cards as over time these cards degrade so that they do not impact the environment when they are thrown away.

40% Recycled

Our 40% recycled plastic cards are a great option for customers who want a more environmentally friendly card. Made from 40% recycled sheet trimmings and old plastic cards, these great eco cards help reduce the amount of PVC that is thrown away.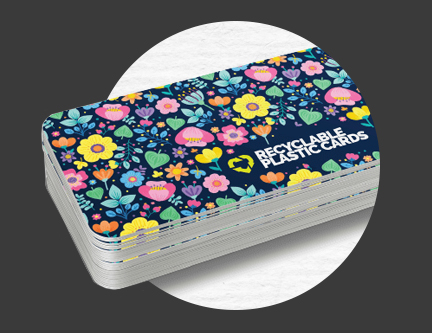 Recyclable

Our recyclable plastic cards in our new eco range are specially designed to be a cost-effective and greener card than plastic ones. Just like our 100% degradable cards, these cards are also useful for companies with ISO14000 compliance that are aiming to minimise their impact on the environment.

Which Eco Card

Should I Choose?


If you are struggling to decide which Eco card is right for you, don't worry! We have a dedicated team that are here to help you find the right card for you. If you are unsure, please do not hesitate to contact us.


Shop Eco Cards