Introducing
Metal Business Card Printing
Here at The Plastic Card People we are pleased to announce the release of our new range of stunning metal business cards which are an exclusive, attention grabbing way to improve the natural environment.

Our new cards are sophisticated, elegant and are transforming businesses across the globe. The high quality and stylish cards are set to revolutionise business networking. Not only does it provide companies with a nuanced and a premium impression, but sets a more important precedent which is a consideration for the environment and the world around us.
Shop Metal Business Cards

What Options Are Available?
The metal cards can be customised and designed to desired specifications ensuring 100% customer satisfaction. The price of the product includes up to four spot colours of your choice providing clients with maximum impact. Choose from silver, gold, copper and matt black but if you need more than 4 screen colours feel free to get in touch and we will see what we can do!

Gold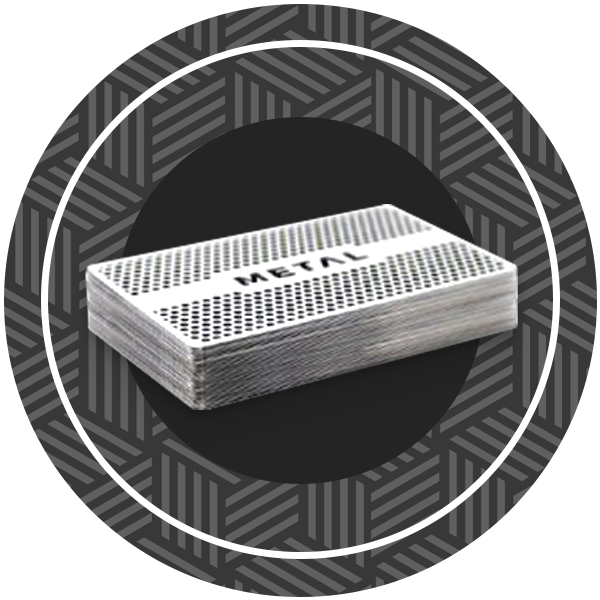 Silver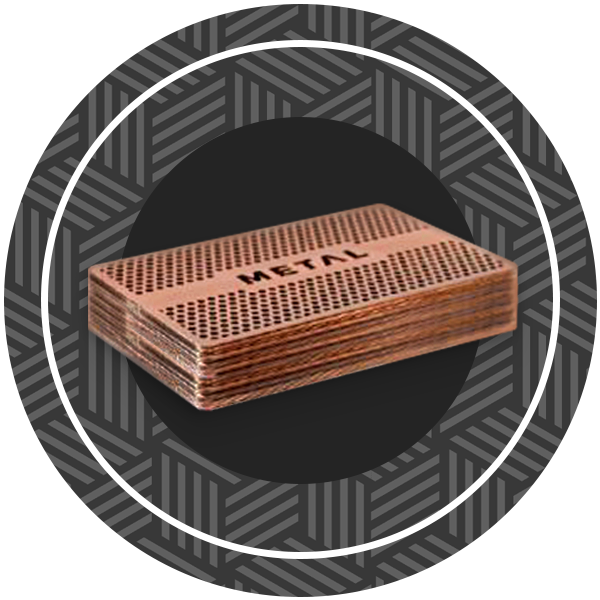 Copper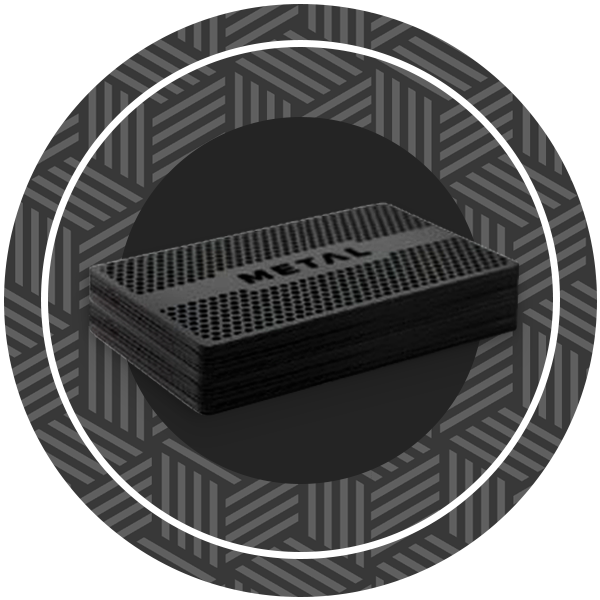 Matt Black
The stunning emblems are created with the utmost premium quality in mind. Through etching, small amounts of metal are removed from the card's surface, creating an elegant recessed aesthetic, this is done using our advanced photochemical milling process. No cut or etch is too complicated for the sophisticated technology used to create these pioneering business cards. Complex cut through or die-cut patterns can be created with ease using advanced photochemical milling processes. This means that companies and business owners can have the ultimate creative control when it comes to designing their truly unique cards. They are involved in the design process from start to finish and are privy to the amazing precision and artistic flair that this technology offers.


Delivery Details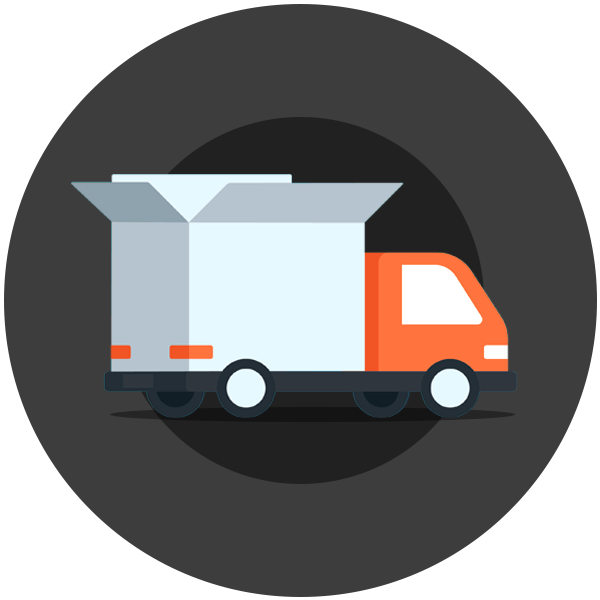 Cards are ready to use between 15-20 working days upon placing the order. The bespoke creations will be treated with care and subjected to the highest level of quality control. Here at The Plastic Card People we also offer free mainland UK delivery with next day dispatch with our courier partners, DPD and UPS.