Our Blog
A collection of news and ideas we hope you find interesting.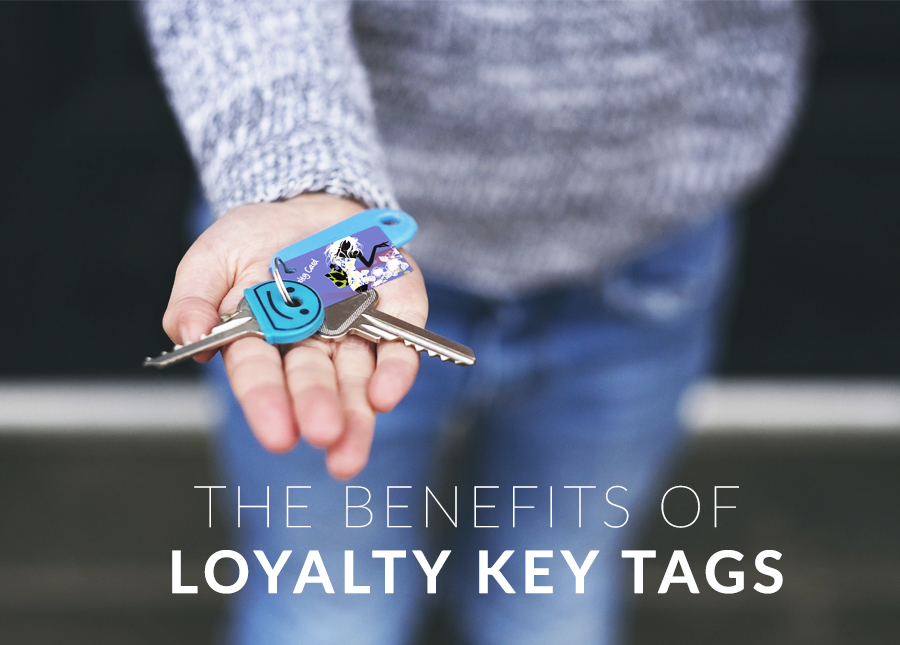 Marketing budgets are usually limited for businesses. Whilst most businesses dream of affording a prime time TV spot to advertise, the reality is that it is just too expensive. Meanwhile, some of the best marketing is done by word of mouth, but it can be difficult to establish a strong communication between existing customers and new to market your business.

Loyalty key tags, on the other hand, can bridge the gap of communication for marketing by word of mouth. New customers may notice a key tag and enquire as to where they can get one themselves, or existing customers may use it to show your logo to prospective customers.

Loyalty key tags are one of the simplest yet most beneficial marketing tools for businesses to use. Although they are small they are a big promotional tool. They show off your company logo on a daily basis, acting as mobile miniature advertising billboards everywhere your customers go. Every time someone pulls their keys out at the supermarket or the gym, your logo is on show. A flashy and eye-catching key tag will draw other potential customers' attention, which can ultimately end up with new customers for you.

To make sure your customers are providing you with this fantastic exposure, you need to offer them something in return. A loyalty key tag can ensure that customers are motivated to use your key tag regularly and to maximise the promotional benefits for your business. By creating a loyalty programme, customers will be encouraged to swipe their key tag in turn for an increase in feedback collected for your business. A good loyalty programme rewards customers for making purchases by giving them discounts and exclusive offers in return. Loyalty programmes make customers feel valued for shopping with your business, feel like they have gained more for purchasing with you and are therefore likely to return.

Key tags can be created to include a barcode on the back like these 3up cards. These can be swiped at the checkout every time your customers make a purchase. Each time a key tag is scanned, customer data is collected which can be analysed and used to improve your business. You can then tailor the data collection to suit your business needs (it should be noted that barcodes cannot collect data on their own. A correctly configured Epos system also needs to be in place, which then logs & reports the data).
If you are a shop, you can utilise the key tags to gain information and understanding of what items are regularly purchased together to create targeted marketing campaigns, exclusive offers or sales. For gyms or spas, you may be interested in including a loyalty scheme in exchange for swipes on entrance. This, in turn, will allow you to understand what times of day are busiest and preferred by customers, which could potentially affect peak entrance prices. You may consider providing your customers with more than one key tag on joining the loyalty scheme to share with their family and friends.

Today, the barcodes on 3up key tags can also be scanned by smartphones to provide customers with additional data, providing businesses with further marketing options. Garages, dentists and other appointment-based services can use key tags with unique data stored on the barcode to allow customers to easily view their appointments on their smartphone. This sort of innovative service is likely to have customers bragging to their friends and family about your smart, user-friendly system, all the while flashing your logo and promoting your business.

Designing and printing key tags can be very affordable and cost effective, making loyalty key tags an accessible and beneficial option for small and large business alike. The Plastic Card People's 3up key tags & plastic key tags can even be bought wholesale, saving your business more money when buying in bulk.

Speak to one of our team today to find out more about how your business can benefit from a loyalty key tag scheme.
Call us today on 0345 474 8285 or email us at hello@theplasticcardpeople.co.uk
Like what you see? Why not share it...