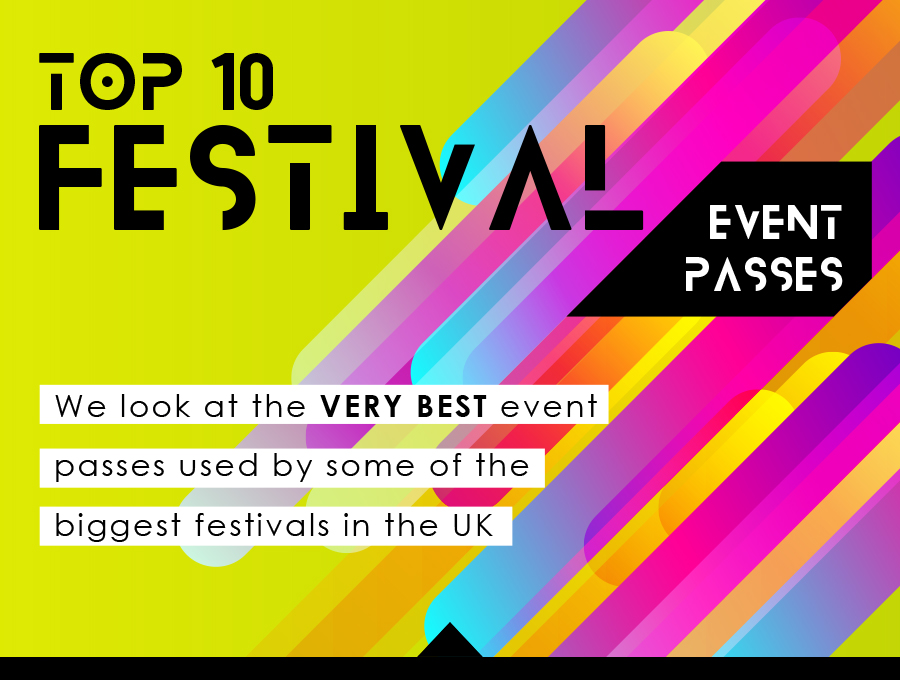 Every year there are hundreds of festivals that take place in the UK and all over the world. Thousands of people gather to attend food festivals, film festivals, music festivals and so much more. We look at the very best event passes used by some of the biggest festivals in the UK. These spectacular lanyards are not only an instruction guide to ensure your time there is well organised, but it is also something perfect to keep as a momentum.

Using event passes allows for businesses to promote their brand through colourful, eye-catching designs that will appeal to their customers. Laminated event passes are great for festival-goers as they are waterproof and will usually last the whole weekend, depending you don't lose it. With a variety of festivals, their event passes will not change at all, an example is Reading & Leeds Festival. Leeds Festival stick to their branding colours and swap the theme for Reading. Leeds will use predominately yellow colours with red text and Reading red with yellow lettering.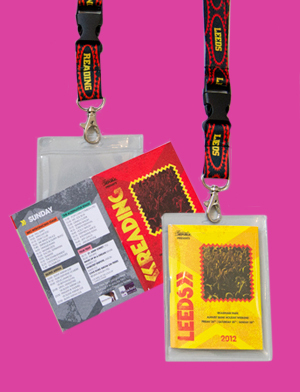 Over the years, LoveBox festival have used a wide range of different designs, colours, and illustrations featured on their passes. Their 2015 pass would particularly appeal to a wide audience with a retro style of clashing patterns and colours.
Located in York, this film festival has had some stylish designs in the past. For 2014, the festival went with a simple look with a black background and white text. With no more than a few words featured on the front, this minimalistic pass looked very modern indeed.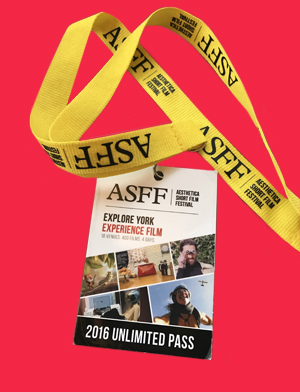 Typical event passes for Download music festival display a more informative pass that features titles, dates, and headliner acts. Download also promotes their brand by featuring the famous Download Dog on the passes too.

In 2013, as T in the park festival celebrated their 20th anniversary, they took advantage of this milestone and displayed it on their passes. Not only does this design stand out from all the others, but makes for an exceptional momentum for it's festival-goers.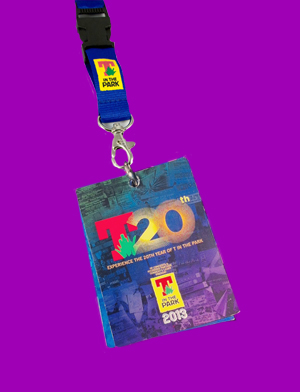 For their 2016 music festival, Wireless decided to go bold with their event passes in order to attract festival-goers. This particular event pass included their brand name alongside a variety of shapes and colours, an extremely contemporary design overall.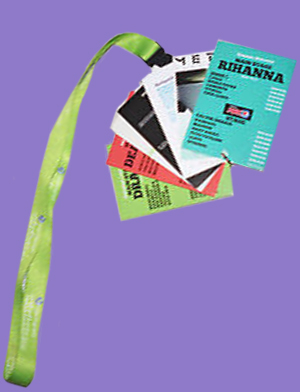 The Virgin music festival chooses interesting designs for each of their passes. Their 2012 and 2013 passes looked very similar by featuring different creative illustrations that would appeal to their crowd.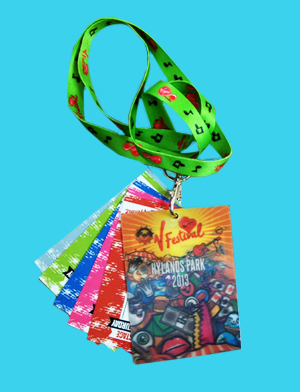 The popular film festival, Sundance, takes a more formal approach to their designs. In the past they have chosen rather simplistic designs with minimal features that don't overcrowd the look of the pass. Their passes also sometimes feature barcodes which can be incredibly useful and easy to process in queues.
One of the most successful festivals in the UK is guaranteed to have a well thought out event pass, and with no surprise Glastonbury's festival event pass is the best of the bunch! With its statement colours and bold text, this is definitely a lanyard to display with pride.
As festival passes start to become more like fashion accessories and collectables, it is clear to see that eye-catching pass designs are quickly becoming a priority for any festival. If you are looking for an exceptional plastic card printing service, visit the plastic card people today.
Like what you see? Why not share it...